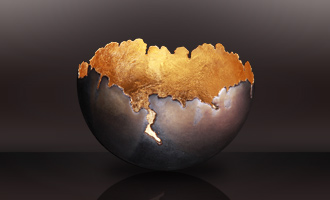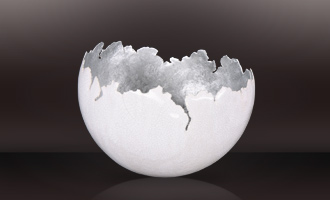 Gunda Loch, Lilienstr. 6, 71155 Altdorf
Phone: +49 (0) 70 31-8 19 68 83, E-Mail: mail@lights-deluxe.com
Text / Concept / PR:
Thomas Hammerl
Lessingstr. 12, D-86159 Augsburg,
Tel. +49 (0) 821-58 97 93 88, E-Mail: thomas@hammerl-kommunikation.de
Photography:
Stefan Fritzenkötter
Johann-Michael-Fischer-Str. 34a, D-86911 Dießen am Ammersee,
Phone: +49 (0) 1803-55 185 8807, E-Mail: stefan@artefakt-foto.de
Translation:
Kira Elena Nolan
Technical Implementation:
Die Erlebnis Agentur GmbH, Joachim Pagel
Oskar-von-Miller-Str. 1, D-86415 Mering,
Phone: +49 (0) 8233-7 39 02 05, E-Mail: info@eag-online.eu

1. Limitation of Liability
The contents of this website have been created with outmost care. Lights-Deluxe.de/Gunda Loch is not liable for the accuracy, completeness and actuality of the content. The user is liable for the usage of this website. Articles with a named author reflect his/her opinion and not necessarily the opinion of the provider. With the usage of this website no contractual agreement of any kind is made between user and provider.
2. External Links
This website contains possible connections and links to the website of third parties ("external links"). These third party websites are under the liability of the respective provider. Lights-Deluxe.com/Gunda Loch has checked the third party contents when first linking the website in regards to statutory violations. At this point, no violations could be detected. By placing an external link, Lights-Deluxe.com / Gunda Loch do not claim any of these third party contents or further links to be their own. A continuing check and control system of external links by Lights-Deluxe.com/Gunda Loch without concrete knowledge is not reasonable. In case, should knowledge of a statutory violation occur, these will be erased immediately.
3. Copy and Accomplishment Protection Rights
The contents of this website are subject to German copyright law. Every usage not covered by that law has to be agreed to in written form by Lights-Deluxe.com/Gunda Loch or the respective holder of rights. This applies especially to reproduction, editing, translation, saving, manufacturing and repetition in databases or other electronic media and systems. Contents and rights of third parties are labeled as such. The unauthorized reproduction and copying of single contents or entire sites are not permitted and liable to prosecution. Merely the production of copes and downloads for a personal, private and non-commercial usage is allowed. The display of this website in external frames is only allowed with written consent.
4. Copyright
By visiting the website Lights-Deluxe.com/Gunda Loch, certain information (date, time, viewed site) could be saved by accessing the websites. This data does not belong to personal data, they are anonymized. They are used exclusively for statistic purposes. A transfer to a third party, for commercial or non-commercial reasons, will not occur. Lights-Deluxe.de/Gunda Loch points out explicity, that data communication and transfer over the internet (e.g. email communication) exhibits security gaps and cannot be entirely protected from the access of third parties. The use of the contact details in the imprint are explicitly not to be used for commercial advertisement, unless Lights-Deluxe.com/Gunda Loch has expressed written consent or is already involved in a business partnership. Lights-Deluxe.com/Gunda Loch and all persons named on this website contradict any commercial usage and redistribution of their data.
5. Specific Terms of Use
If specific terms for singular usage of the websites deviates from those named in 1.-4.,it will be mentioned there. In this case, the specific terms of use will be applied to the individual case.
Deutsche Original-Quelle: Juraforum.de - Disclaimer, Gesetze, Urteile, Rechtslexikon, Rechtsanwälte & Sachverständige